Grown don't mean nothing to a mother. A child is a child. They get bigger, older, but grown? What's that suppose to mean? In my heart it don't mean a thing. ~Toni Morrison, Beloved, 1987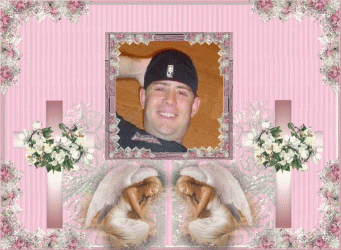 I Wanted you to know….
I was sitting here in heaven
And having a wonderful day.
I started thinking about you
And all the things I didn't get a chance to Say.
I don't want you to worry about me
And please don't shed any tears,
Because I will wait for you in Heaven,
If it takes a hundred years.
Everything I had on Earth
I have in heaven too!
My first day here
My body became Brand New.
It is really pretty here
And I love my new home,
Although your heart is broken
Because my body is Gone.
My love will always be there
As you go along the way,
Just take a peek inside your heart
There is where I'll stay.
Know that I loved my Family
And all my friends too,
My thoughts will be with each of You
Your whole life through
While I am gone release me, let me go
I have so many things to see and do
You mustn't tie yourself with tears
Be happy that we had so many beautiful years
I gave to you my love
You can only guess how much you gave me in happiness
I thank you for the love you each have shown
But now its time I've traveled alone
To grieve for me awhile if grieve you must
Then let your grief be comforted by trust
It's only awhile that we must part
To bless the memories within your heart
I won't be far away, for life goes on
For if you need me, call,and I will come through
You cannot see or touch me, but I'll be near
And if you listen with your heart
You'll hear all my love soft and clear
And then when you must come this way alone
I'll greet you with a smile and say
"WELCOME HOME"